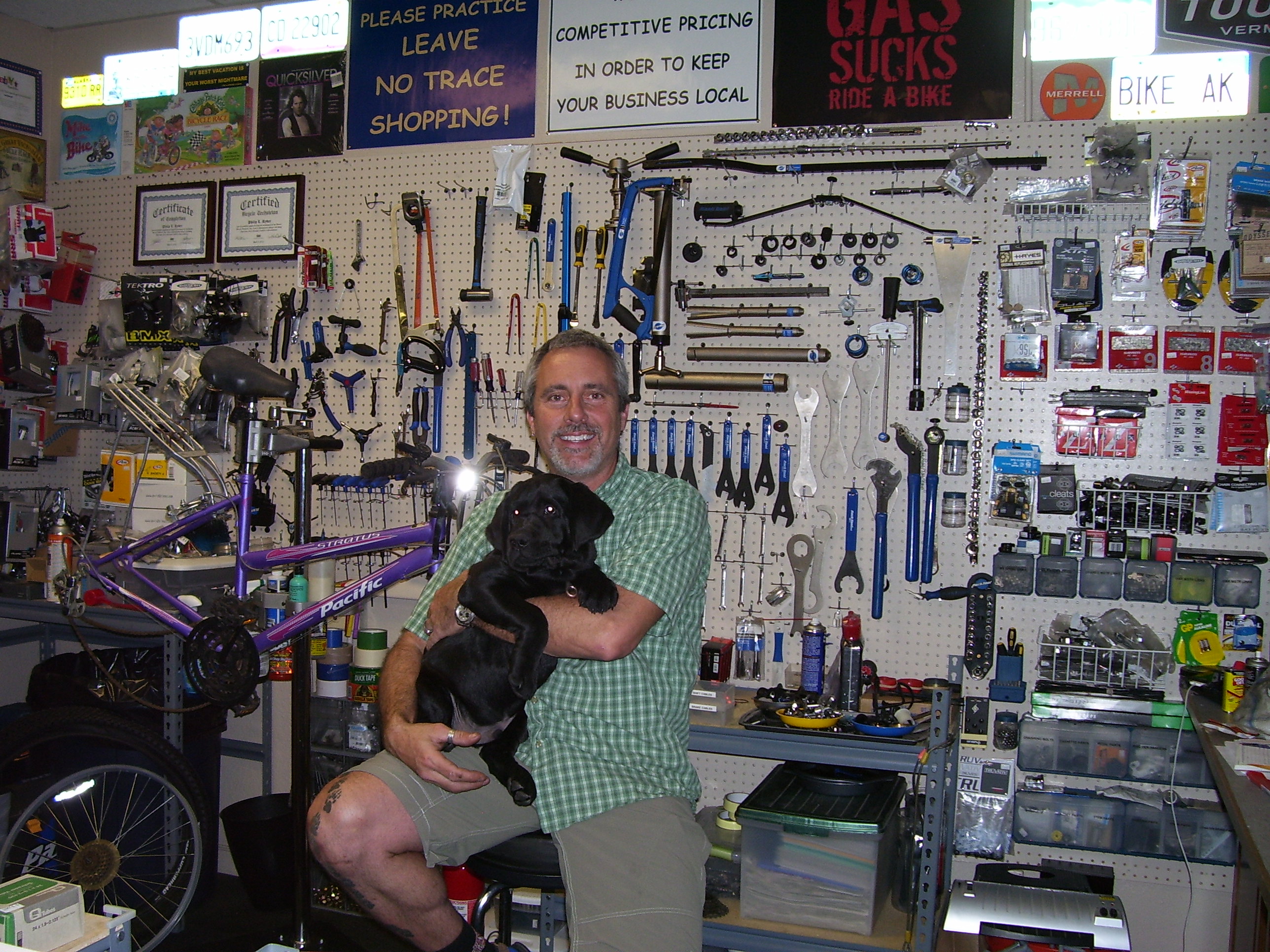 Phil Ryder has been coming to the Rim Country from Gold Canyon, AZ since 1992. He is very familiar with the area and loves all of the outdoor amenities that Payson has to offer. Phil does not belong to any organizations yet. However, he plans to do so once he is more established in the area. Phil recently purchased Hike Bike and Run Shop here in Payson. Phil is photographed with his black lab 12 week old puppy, Hubs.
When we have a four year university campus here in Payson, how do you think it will impact the community?
I believe the university will bring a vitality to the town of Payson, bring in young people and give the community a jump-start.
What impact do you think the campus would have on area businesses?
I believe it will have a huge impact.  New businesses will follow, it will add to the fabric of the community and help all  businesses' bottom-line.
How would the campus impact you personally?
Even though our customers are in the 8 to 80 age range, a large part of my business appeals to youth.    I feel that my business would increase through the added activity that  new people coming to town would bring . I also would consider hiring students as a component to my business.