To Our Valued Supporters and Volunteers,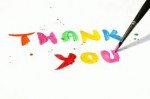 As 2013 draws to a close, we want to again thank you for giving your time and valued resources in support of bringing a University Campus to Payson. We could not have done it without you!
With your help, some key milestones were achieved during the past twelve months:
The US Forest Service signed the required Sales Implementation Strategy (SIS) and National Environmental Protection Act (NEPA) documents.
The USFS Washington office approved a direct sale of the target campus site.
ASU Camp Tontozona was a huge success – again!
We resumed discussions with ASU, both here in Payson and in Tempe.
The Valley of the Sun Y has agreed in principle to build a facility on the campus, open to both Payson residents and campus students.
Thanks to donations from the community and grants obtained through our volunteers, sufficient funds have been raised to cover pre-development costs… to this point.  These funds will be re-paid by the developer and used for scholarships for local kids, once the campus is constructed.
Here are some ways you can consider to further your support of the campus:
Charitable Required Minimum Distributions (RMDs)
In 2013, the IRS allowed RMDs from Individual Retirement Accounts and 401(k) plans to be characterized as Qualified Charitable Donations (QCDs).  Please check with your tax advisor to see if the IRS extends this provision into 2014.
Testamentary Bequests
Outlined in your will or trust, a testamentary bequest occurs after your death.  Such a bequest can be made through life insurance, or from your estate. Check with an estate-planning attorney to discuss whether this approach may be right for your family.
Real Property Donations
Cars, art collections, real estate, and stock shares — all can be donated in kind to support the campus. The donation is normally made at the property's current value, providing you or your estate with a deductible contribution.  Real property can be donated now, or posthumously. Please discuss specific tax deductions with your advisor.
Donations to the Black and White Ball Silent Auction
For the second year, RCEF will be the beneficiary of the Silent Auction at the Mogollon Health Alliance Black and White Ball in January. Donations of gift certificates, professional services, or high quality personal items that you no longer enjoy are all valuable contributions to the Auction.
Cash, check or credit card
Your contributions to RCEF are fully tax-deductible in 2013, if made before year-end.
Thank you again for your continued support of A University Campus in Payson!