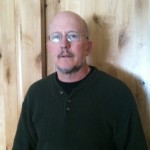 Bruce Walter has extensive experience in the development, management, operation and maintenance of electric power generation stations.  As manager of generation operations, he was responsible for operations, performance engineering, fuels, chemistry and safety at three power plants and managed 165 total personnel in this capacity.
Mr. Walter has been responsible for major plant overhauls and has prepared testimony and filings for presentation to the Public Utility Commissions of Texas, Michigan, and Georgia.  He has also conducted contract compliance and management assessments at several large generating stations and currently monitors the management of operation and maintenance activities and expenditures at five coal/lignite-fired units in Texas, Louisiana and Arkansas for non-operating co-owner clients.
Mr. Walter served as owner's engineer for the development, construction and commissioning (in June 2004) of a 140 megawatt (MW) combined cycle generating project in Utah. He is currently overseeing the development and construction of two separate simple cycle combustion turbine projects in Texas with a total capacity of over 300 MW.
Mr. Walter received an MA, Latin American Business and Economics, University of Texas 1984 and BS, Mechanical Engineering, Southern Methodist University 1972. He is a Registered Professional Engineer in the State of Texas and a member of the ASME.