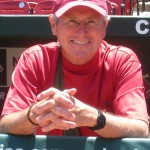 J.B. Bancroft served as Assistant Dean and later as Dean of the College of Arts and Architecture at Montana State University (MSU).
Mr. Bancroft said that during his seven-years as dean, the college added new degree programs, increased resources, increased the size of the college by more than 30 percent, and hired award-winning faculty. The college also established advisory councils for all academic programs, created the President's Fine Arts Series and Arts Link for high school students, and established foreign study programs.
To consistently improve the quality of the faculty, under Mr. Bancroft's leadership, the college created a new funding source, the Scholarship and Creativity Grant Program, that now provides nearly $100,000 annually for faculty development in the college.
Mr. Bancroft began his career as a practicing architect after earning degrees in architecture from the University of Southern California (BA) and the University of Washington (MA).
Mr. Bancroft has also been very active in social service. Currently he is serving on the Chaparral Pines Architectural Review Committee. He has served as a trustee for the Bozeman Public Library, chairman of the Bozeman Public Library Building Committee, vice-chair of the Bozeman Symphony Board of Directors, member of the board of the Museum of the Rockies and the Bozeman Community Cultural Council. He also chaired the MSU University Facilities Planning Board.
An accomplished teacher, Mr. Bancroft has won several local and national awards relating to his teaching.