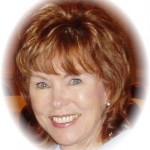 Judie Lyon became interested in a university campus in Payson because of the educational impact and cultural enrichment that she envisioned would come to Payson as a result of having a university campus in Payson.  Her vision of the campus is a blending of the natural beauty of Rim Country with a technologically progressive  curriculum that will be a model of sustainability.
Ms. Lyons has been involved in higher education for more than 40 years, working in two multi-college systems, a public state university and a land grant research institution. In these institutions, she has served as a faculty member, department chair, academic advisor, director of computer services, senior planning analyst, assistant dean for budget planning, executive assistant to the president and vice president for planning and development.
In the corporate environment, Ms. Lyon has been a senior executive and management consultant with software companies and professional consulting firms, including Coopers & Lybrand where she was a Managing Associate, working with numerous public and private higher education institutions throughout the country. Her areas of expertise are in strategic planning; organizational assessment, business process redesign, information technology planning, and integrated marketing and communications.
Ms. Lyon's professional involvement with higher education in Arizona includes serving as Vice President for Planning and Development at Pima Community College and as Director of Computer Services for the Maricopa County Community Colleges.
Ms. Lyon is a member of the ASU Women & Philanthropy organization and serves on its Investment Committee and Mentorship Program. She was also on the Board and President of EDUCAUSE, the national professional association for information technology in higher education.
Ms. Lyon received her B.S. and M.Ed. from the University of Utah and her Ph.D. from the Pennsylvania State University in Curriculum Design and Instructional Innovation.