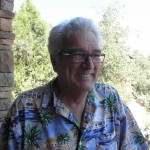 Leon Keddington is retired from the City of Los Angeles Department of Water and Power after a successful 30 plus year career.
Most of Mr. Keddington's career was spent in the power operations side of the business, culminating with his position as  the head of the Transmission Division. In this capacity, Mr. Keddington was responsible for all aspects of the high voltage power grid, including more than three hundred employees and an annual budget of several hundred million dollars.
Mr. Keddington currently serves as president of the Chaparral Pines Homeowners Association.
Highlights of Mr. Keddington's career include helping to position his department to be completive in the electric deregulation market in California, both in power sales and transmission access issues.