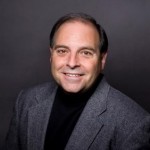 Gary Cordell is the branch manager for the Keller Williams Payson office. He became a realtor in 2005, and was the branch manager at Realty Executives prior to taking his current position.
After moving to Arizona in 1978, Gary took a position with Motorola, Inc.  During his 22 year career at Motorola, he graduated through the ranks with positions in Government Electronics as a Purchasing Agent, in the Space Division as the Manager of Procurement, Subcontracts Manager, and Supply Management Manager, and in the Semiconductor Division as the Facilities Procurement Manager and Program Manager.
Prior to moving to Arizona, Gary taught Economics and Criminal Justice in Berlin, NH.
An active member of the community he lives in, Gary participates in community affairs and serves as a member on several Boards of Directors. He is currently on the Board of Directors for the Central Arizona Board of REALTORS, and KC's Home Health Care, and he is the Vice President of the Mogollon Health Alliance.  Gary is also a member of the Arizona Association of REALTORs Legislative and Political Affairs Committee.
Gary started and chaired the Jack Morris Memorial Golf Tournament in Payson for seven years. The proceeds of this tournament go to a $1,500 PUSD scholarship and funds for the football team.  Additionally, Gary has volunteered with Judge Cahill's READOUT program for troubled juveniles, and at the St Vincent DePaul Food Bank.
Previously, Gary served for four years as the chairman of the Junior Achievement Golf Tournament in Phoenix, their annual major fund raiser, with annual net proceeds of $185K per year.  Gary was also a Junior Achievement teacher for over 10 years.
Gary earned a Bachelor of Arts degree in Economics from Saint Anselm College in 1974, along with his Certification in Secondary Education.
In 2003, Gary moved to Payson with his wife Judy, and their sons Christopher and Matthew.
In his free time, Gary likes to golf, hike, camp, and ride quads.  Gary has also performed as the lead male vocalist for a 21 piece Big Band, the Sonoran Swing, since 1995.