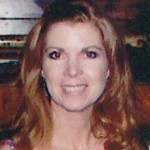 Sanja has served as the CEO of the Mogollon Health Alliance (MHA) since March 2012. As CEO, Sanja orchestrates several major events held by the MHA which enhance or promote health and wellness in the Payson community.
The MHA Women's Wellness Forum focuses on improving and enhancing the health and well-being of women in the Payson area.  It features an exercise class and lectures on a variety of topics which are key to women's health.
The MHA Community Health & Care Fair brings health care screening to the population of the Rim Country communities at a low or no-fee basis.
MHA's Black & White Ball is Payson's premier black tie fundraiser. The elegant dinner and dancing are complemented by top notch silent auction that provides the major funding for MHA's programs throughout the year.
Sanja is currently implementing a $276,000 grant from the USDA which will be used to purchase computer and high speed internet equipment for the four Rim Country schools. The equipment will enable the schools to take advantage of Distance Learning opportunities for students and staff, such as virtual trips to the Chicago Zoo and lectures from universities. It will also allow the schools to offer a wider curriculum for students by utilizing teachers at remote locations, and to offer professional development classes for staff which will reduce the costs of having teachers out of the classroom.
Prior to joining the MHA, Sanja was on active duty in the U. S. Army and served as a military lawyer in the Judge Advocate General's Corp, stationed at Fort Lewis, Washington.  During her service, she was the installation tax officer responsible for leading a team of soldiers that collectively prepared over 5,000 tax returns for soldiers, retirees and their families.  Others assignments included providing legal counseling on physical disability law in the Army and on soldier's personal legal matters.
Sanja earned a BA in Accounting from North Carolina State University, and passed the CPA exam with National Distinction and a Silver Medal in North Carolina. She graduated from the law school at the University of North Carolina at Chapel Hill 1991. She passed the bar exams in Arizona, California, New Mexico and Nevada.
Sanja moved to Payson in 2006 and has two daughters.