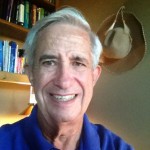 Tom Slonaker is a Trustee for Allegheny College in Pennsylvania.  In this capacity, he is the Chairman of the Budget and Finance Committee, and Vice Chair of the Investment Committee. He also chairs the Presidential Search Committee.
Most recently, Tom served as the Special Trustee for American Indians, US Government, a presidential nominee position. In this capacity, on behalf of Congress he oversaw the progress of two presidential administrations to cure deficiencies of the American Indian Trust accounting and management.
Tom brings a wealth of expertise in the financial industry to the Planning Committee, having worked for 36 years in the banking business. Beginning as a management trainee at Mellon Bank, he worked his way up the ladder to Senior Vice President where he managed all the bank's investment assets.
Following his time at Mellon Bank, Tom spent ten years with Federated Investors as a Senior Vice President, directing the management of all the US Government funds.
Tom retired from banking as the Executive Vice President and Chief Investment Officer at First Interstate Bancorp, where he was responsible for supervising the management of all trust investments assets of the Corporation across its multistate customer base.
Tom has also served as a Board Member of the Federal Farm Credit Funding Corp., New York City, and on homeowners association boards in Paradise Valley, AZ, Potomac, MD, and at Chaparral Pines.
Tom holds a Bachelor of Arts degree in Economics from Williams College, and an M.B.A. from Harvard University.
Tom and his wife Nina reside in Chaparral Pines. They have six children.