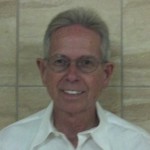 Richard Johnson engaged in the private practice of law in Maricopa County, Arizona, from 1968–2008. His emphasis was in estate and tax planning, settlement of estates, real estate transactions and small business representation.
Mr. Johnson's professional experience also includes having served as Law Clerk to Chief Justice Jesse Udall, Arizona Supreme Court from 1967-68.
Mr. Johnson has extensive community service including 25 years with the Rotary Club, where he is a Past President of Tempe South Rotary Club and Board Member (1984-2008). Mr. Johnson was the Treasurer of Friendship Village of Tempe (a 500+ living unit life care facility).
Mr. Johnson has served as a Board Member and is the current President of Chaparral Pines Community Association.
Mr. Johnson is active in the LDS Church.
Mr. Johnson earned his undergraduate degree from Utah State University in 1964 and his Juris Doctorate (J.D.) degree from University of Utah in 1967.